A Fortunate Future for Real Estate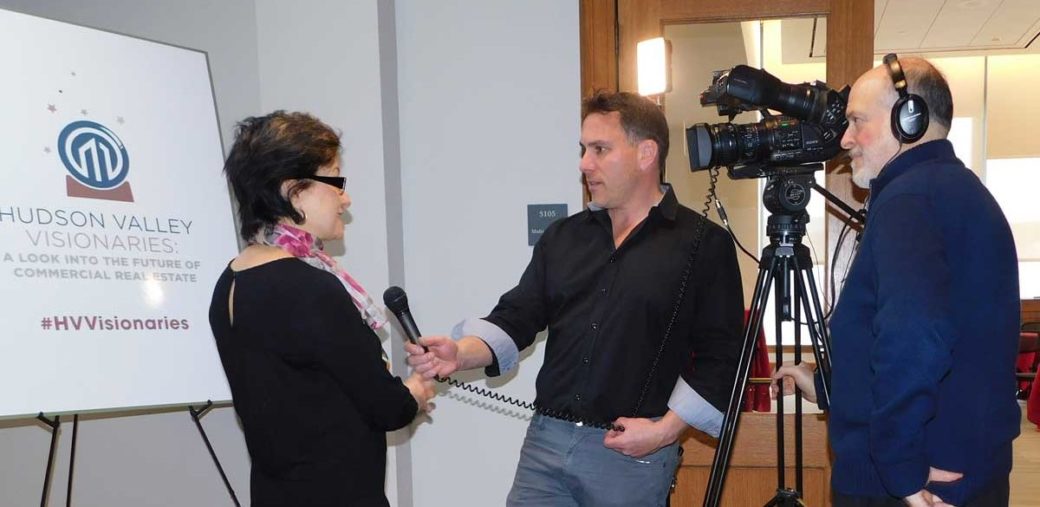 On Thursday, April 12, the Hudson Valley Economic Development Corporation and the Hudson Valley Gateway Association of Realtors hosted a unique event titled, 'Visionaries: A Look into the Future of Commercial Real Estate'. The organizing parties provided over 400 guests with opportunities to network over light refreshments and hear a lecture/discussion on the future of the commercial real estate market in the Hudson Valley. The discussion was facilitated by HVEDC President/CEO Laurence P. Gottlieb and Richard Haggerty of the Hudson Valley Gateway Association of Realtors (HVGAR) at Marist College.
Guests of the event had the opportunity to speak directly with a panel of ten individuals representing various facets of the real estate industry. They each displayed a strong background in a unique facet of commercial real estate and provided guests with insights into how Hudson Valley residents may live and work over the next few years. Some of the topics mentioned throughout the discussion included the increasing changes in technology and lifestyle and how they could affect real estate in the Hudson Valley area. For example, various panelists specified how more commercial spaces should follow a model which provides a close proximity of services to office spaces.
This discussion also emphasized the importance of adapting real estate to the ways consumers live in the modern world by providing office spaces with services they may need. The panel mentioned multiple times how office spaces in the Hudson Valley should change the way they are setup to attract more diverse communities to the Hudson Valley. This was best stated during the discussion when co-moderator Richard Haggerty mentioned, "We need to take all the best ideas we have an act on them. We need to act; we need to adapt. Change is happening quickly, and we can't afford to wait forever."
Ellenbogen Creative Media, based out of Kingston, NY, recorded still and video footage, as well as interviews, at this event. We captured the entire event but the final product will be a two minute video to recap and promote the event for 2019, as well as encourage attendance and gain corporate sponsorship for the next event. Sponsorship for this year's event was provided by local organizations such as Think Dutchess: Alliance for Business, Townsquare Media, Hudson Valley Magazine, and Taste NY.