Class in Session for Digital Marketers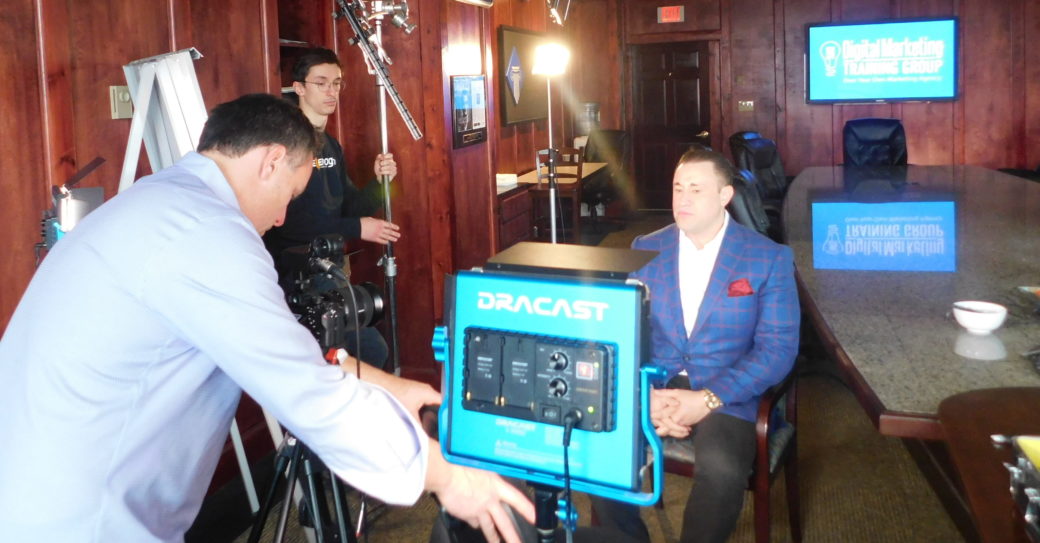 Ellenbogen is at it again! This time, the crew traveled to Albany, NY to spend the day working with Digital Marketing Training Group, also known as DMTG. Throughout the day, the Ellenbogen Creative Media Team filmed promotional content for DMTG which will be featured on their website. DMTG aims to provide aspiring entrepreneurs with the knowledge and resources to lead their own marketing agencies no matter what type of experience they have in the field. The organization holds frequent, in-person classes in topics such as Search Engine Optimization, Content Marketing, and building an online presence.
The video featured an on-camera discussion from upper-level executives about the services offered and the need for digital marketing in today's economy through either a digital marketing agency in Denver, for example, or personal digital marketing conducted in-house. Founder Kris Roglieri and Marketing Director Joe Shaffer spoke directly about how digital marketing is important for all businesses when attempting to sell a service or product to the public, as well as how DMTG keeps up with the latest trends in the industry to serve their graduates and their clients in the best ways possible. The crew at Ellenbogen created a single camera setup for the videos and featured an array of sound and lighting equipment which produced smooth, clean content that will enhance DMTG's online presence. They also utilized a Ronin-M gimbal stabilizer for b-roll footage of the staff working to achieve success in their everyday duties.
The team at Digital Marketing Training Group has over 75 years of combined digital marketing experience. Many of the program's graduates operate out of Albany and the surrounding areas. Founder and entrepreneur Kris Roglieri saw a need for a program which could provide those looking to promote businesses through online marketing tactics with the sources they would need to launch their careers.The staff at DMTG provides graduates of the program with support in generating tangible results for their clients, which can include anything from web design to technical support and analytics. DMTG's training encourages graduates to gain clientele and run their business at their own pace while having 24/7 access to the supports they provide after the end of the program.
Digital marketing is extremely important since many people are turning to devices such as smartphones and computers for their business, entertainment, and lifestyle needs. Consumers are using internet resources to become informed about various products and services now more than ever, which means many businesses have the opportunity to reach audiences who they usually do not target or reach in their campaigns. While traditional marketing methods continue to reach the same audiences with the messaging, digital marketing and advertising strategies may be the way to go when selling a product to future consumers.
To find out more about the Digital Marketing Training Group and their work, visit their website at https://www.digitalmarketingbusiness.com.