Four Score And 16 Days Of Shooting: Day 1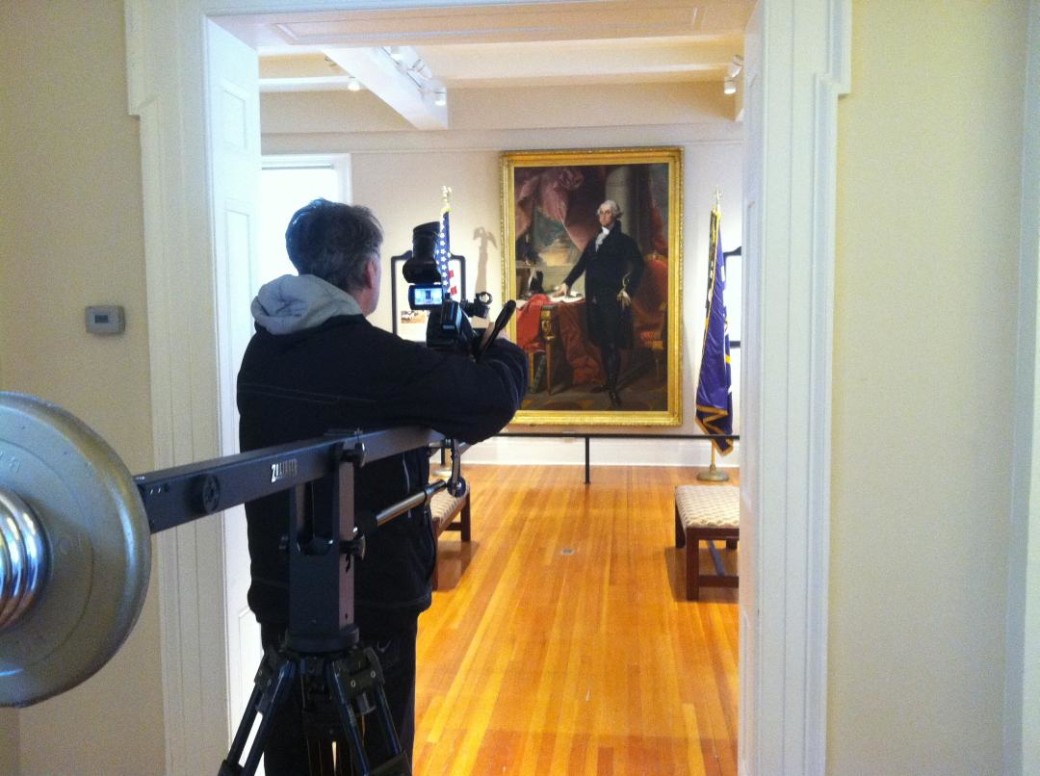 Hear ye, hear ye. Ellenbogen Creative Media has embarked on the PATH Through History! Follow our crew as we gather assets highlighting 49 historic landmarks throughout Ulster, Dutchess, Orange, Westchester, Rockland, Putnam and Sullivan counties. As our journey progresses through 2015, our travel log will be updated. Don't fret if you don't see an entry till warmer weather breaks…our crew is just fine, they are simply battling the snow and ice for now.
Travel Log: Day 1
Our fearless crew set out at dawn armed with all the necessary gear to shoot the intended targets: Locust Grove in Poughkeepsie which was the home of Samuel Morse inventor of the telegraph and Morse Code, Washington's Headquarters in Newburgh the very spot where General George Washington helped shape the American republic by rejecting the idea he should be king after the war and The Senate House in Kingston which was used as the permanent meeting space for the Senate after the New York Constitution was ratified in 1777, right here in Kingston, NY.
With camera in hand and lights in the 'on' position…day one has begun.
Today's Mission: don't touch anything! As a creative team, we always look for the best angles, unique prop placement and perfect light. Telling our director of photography he can't move anything is like holding a new shiny toy in front of a child and telling them they can't play with it! But we know our limits and respect the historical boundaries we are tied to. The temptation only makes us stronger!