It's a bird! It's a plane! …it's the Ellenbogen Drone!!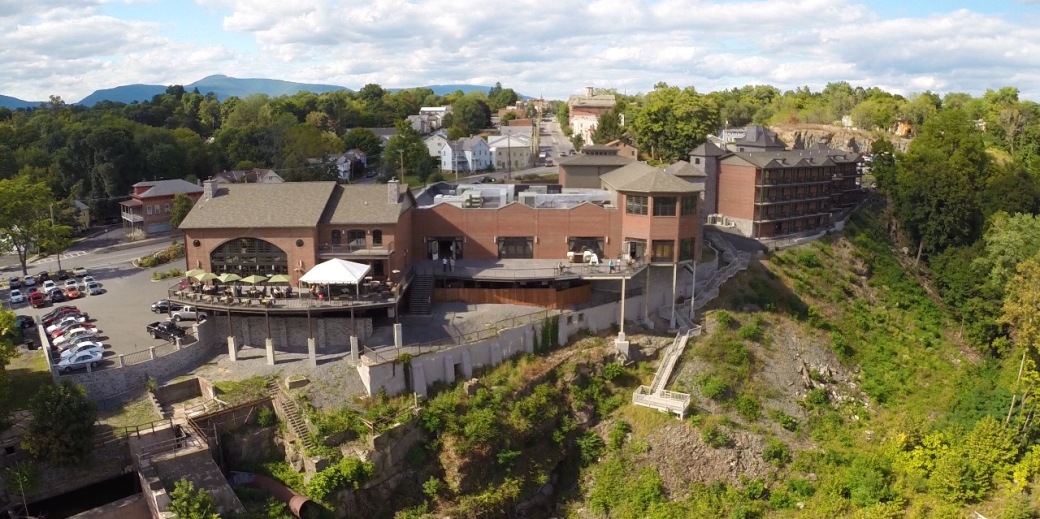 Creating more chatter about our new drone services, Ellenbogen Creative Media attended the Ulster County Chamber of Commerce Business Expo at Diamond Mills in Saugerties. This venue offered amazing aerial opportunities complete with a waterfall! Attendees of the Expo got to see first-hand the potential the drone can offer as it was flown over the site capturing a unique view of the area. Our scheduled drone demonstration was a hit with many 'ohhhhhs' and 'ahhhhhs' from the crowd!
Offering more than just drone services, we were able to showcase the power of video as not only an entertainment tool, but an educational one as well. "People don't realize how much information can be effectively relayed in a short amount of time, nor do they realize the many different ways to get that information out there. Traditional videos showcasing a product with an explanatory voiceover is great, but there are so many other options. Specifically the now popular infographic, where words displayed graphically and creatively tell you the story. They have proven to be very effective!" says Ellenbogen Creative Media CEO, Jeremy Ellenbogen. Ellenbogen Group editor, Andy Pidanick, specializes in infographic editing, "It's my favorite type of video to create! Having a blank slate to work with makes me think outside of the box. My creativity is not limited to pre-shot video, I can take the visuals any direction I want, and that is usually when the magic happens!"
Making magic with each video we create is definitely a priority at The Ellenbogen Group; being able to help a fellow business promote themselves and grow is just one of the perks! That's why we feel it's important to be present at Expos and be involved in the community. Spreading the word about what we can offer a company to help them thrive is what it's all about! Meeting new people and getting them excited for the opportunities that video has to offer is what we love! And hey, winning 'Best of Show' at the Expo was pretty nice too!
Diamond Mills Aerial Drone Video from Ellenbogen Creative Media on Vimeo.