NEWS FLASH: Shooting In Orange County On The Rise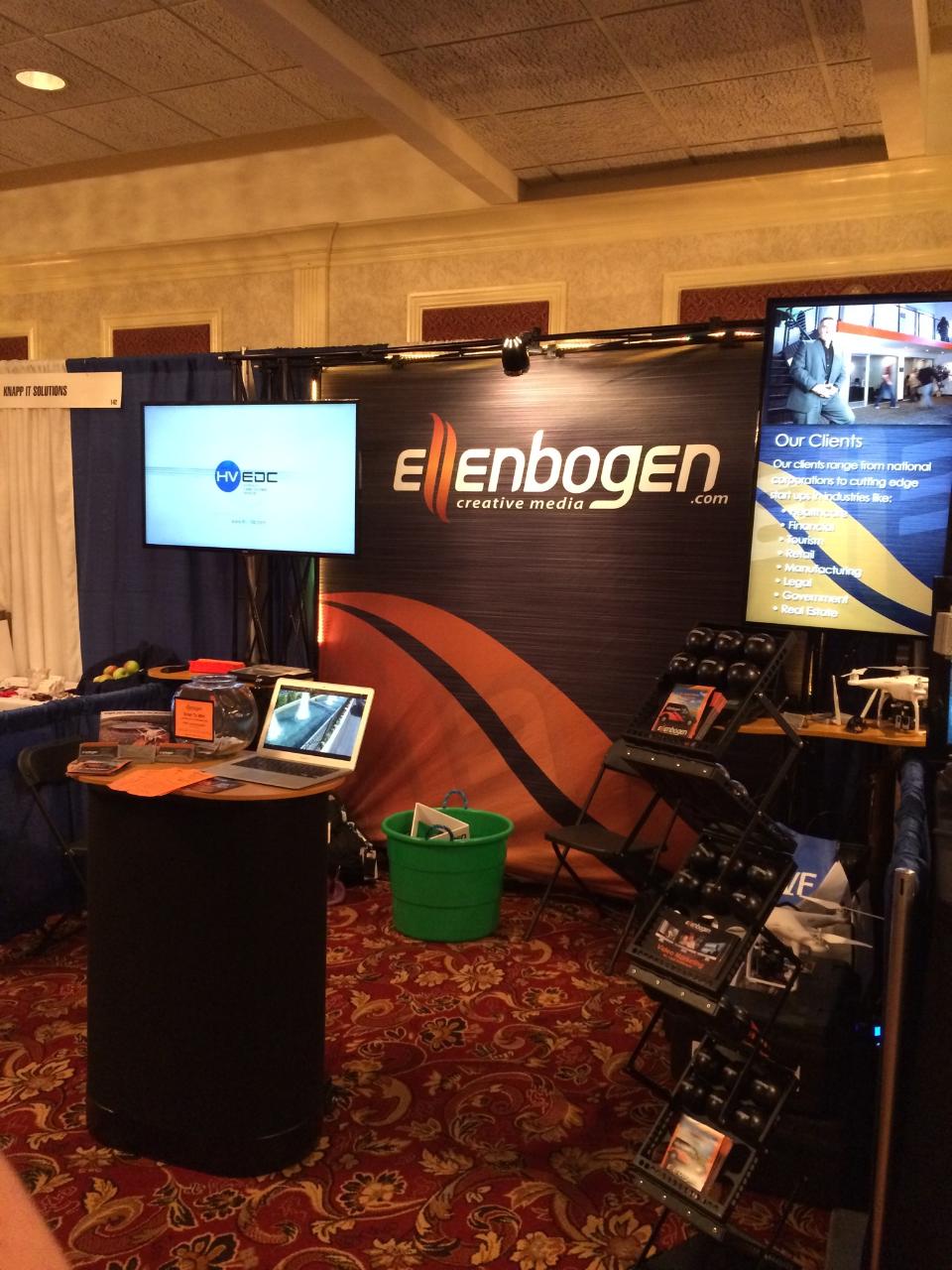 Video shooting that is! Ellenbogen Creative Media just attended the Orange County Chamber of Commerce Business Expo at Anthony's Pier Nine making some great contacts with local businesses needing effective video marketing! We had a booth in the technology center where we were able to show off not only our creativity, but our vast production resources which includes the DJI Phantom II drone. We were able to do flyover demonstrations at the Expo showing the crowd the amazing aerial potential and crisp HD imagery. Digital marketing videos combining unique drone footage with professional HD ground footage are the most effective ways to promote a business or service!
President and CEO of Ellenbogen Creative Media, Jeremy Ellenbogen, was glad to be a part of the 2014 Expo, "It was a good opportunity to introduce ourselves to so many Orange County based businesses and spread the word that New York City quality video production can be found right here in the Hudson Valley."
It was also interesting to see how many vendors had video display monitors, something we can help with! Senior Editor, Alex Pearson, took note, "There is so much potential with video displays. Some people made great use of them, while others…I wanted to break out my laptop, open FinalCut and help them out!" And help them out we did! Ellenbogen offered the prize of a custom infographic for one lucky Expo attendee! An infographic is a one to two minute long video graphically driven using kinetic typography to promote your business. Infographics can be used on display monitors at Expos, on websites, in waiting rooms, and through social media; and are valued at around $2,000! Everyone that placed a business card in our fishbowl was entered and the lucky winner will be announced shortly.
We hope everyone enjoyed Orange County Chamber of Commerce Expo and will think of Ellenbogen Creative Media when looking for high-quality, professional and effective digital marketing videos! See you next year!