Livestreaming and Video Conferencing Services
Faced with the difficult decision of cancelling or postponing your event or meeting in light of the COVID-19 pandemic?  Concerned about how this constantly-evolving public health condition will impact your business?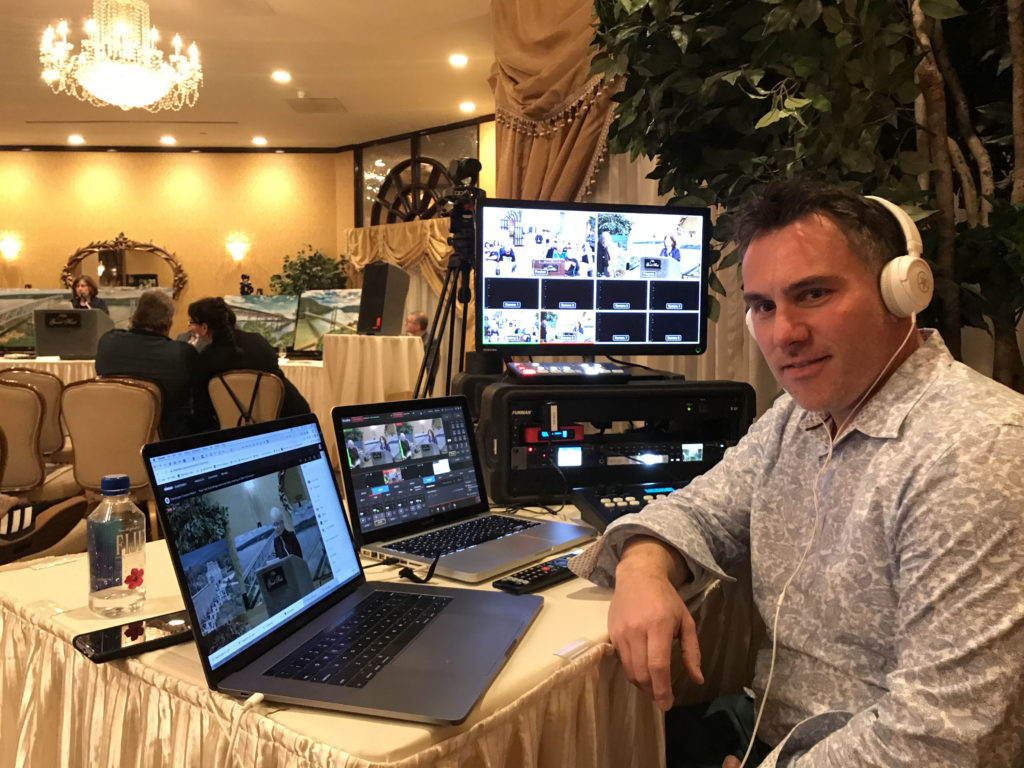 We can help!
The next best thing to being there live is watching it live on your device in the safety and comfort of your own home or office.
Ellenbogen can help your organization carry on your business communication activities using LIVE video conferencing, webcasting, and public address videos.  We are currently working with large and small companies, government entities, and public organizations, featuring our turn-key solutions to setup your webcasting and communication of events.
No equipment to purchase, no additional staff needed, no technical knowledge required.
Webcasting can be in a private /encrypted communication to your invite-only participants or can be an open broadcast to the world.
You bring the content and message, we take care of the rest.
 We supply all of the equipment, hardware, software, crew and expertise.
All you need is the internet access and your content. Your message will be broadcast to a customized web channel that we setup for you (vimeo, livestream, youtube live, facebook, instragram, or Zoom) We can even create multi-site interactivity through video conferencing.
Small or large group meetings
Public event
Training / Instruction
Pubic address/ press conference
One-on-one video conference
Multi-participant video conference
Concerts or other programming
Production Packages:
Single camera or multi-camera webcasting
Video conferencing from one location to many viewers
Video conferencing with many active participants across multiple locations
Consulting and configuration of your existing equipment for video communication
Contact us anytime for a free strategy session and quote
845-339-9600
Or email  info@ellenbogen.com
Ellenbogen offers complete livestreaming solutions to help your organization communicate your message in crisp, clear sound and visuals:  Engaging a wider audience, creating a powerful user experience, building a brand, and saving money.
We have been working with local, national and global organizations of all sizes building their digital communication strategies.
Whether it's a simple one camera web
cast or a more complex eight camera, full graphics package live webcast, we can do it.
In today's internet and mobile world, Webcasting has become an essential component of virtually every event or meeting.
Our Webcasting services can be used for a whole host of purposes like: Education programs, television programs, talk shows, corporate communications, government meetings, live concerts, live events, and family gatherings.
Depending on your needs, we can webcast in a secure encrypted web domain,  a pay-per-view site for you to monetize, or simply to a general audience of thousands via LiveStream. We custom create the right internet delivery platform for you. Our Webcasting also works on all mobile, smart phone,  mac or windows operating systems so you can be assured that your viewers can see it wherever there are and how they choose.
Why do organizations choose Ellenbogen Creative Media for webcasting events?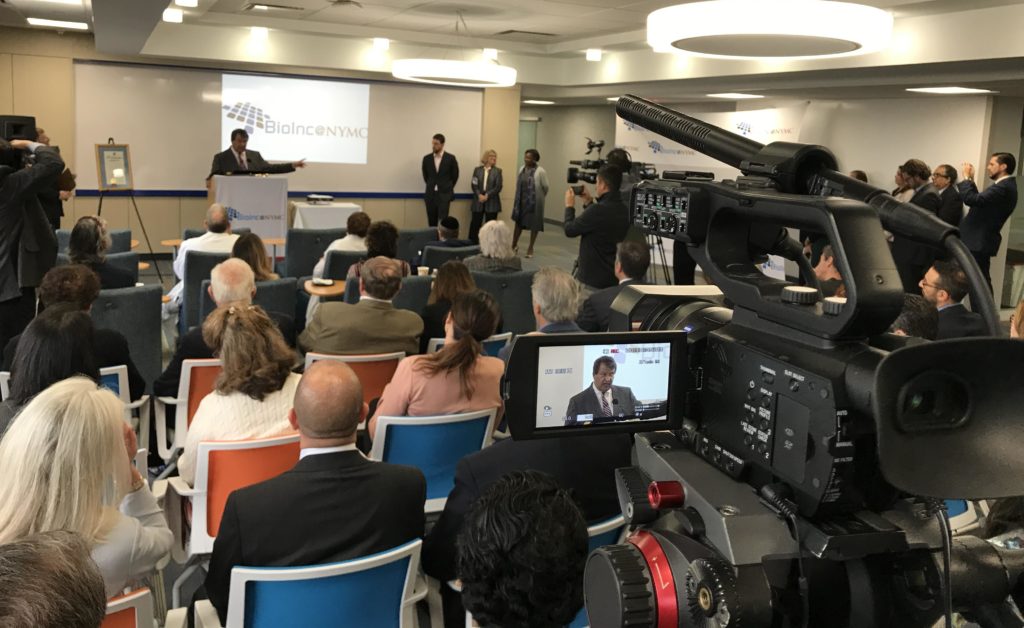 We are the region's largest and most respected digital media solutions company with years of experience in video production and webcasting.
We have several turn-key livestream production systems and a crew of over 50 professionals to cover any event, anytime, even with less than 24hrs  notice.
We immerse ourselves in technology and specialize in live multi-camera events, and on-demand Webcasting.
We use the highest quality H.264 HD encoding for the best image and sound quality, along with the least bandwidth consumption.
We constantly upgrade to the latest gear including HD cameras, Blackmagic Design live switching and encoding equipment, wireless mic technology, and computer systems.
Unlike many Webcasting providers, we don't use robotic controlled cameras- there is no substitute for experienced live camera operators to cover your event.
When you want the best in quality and reliability, Ellenbogen is your clear choice.